Commercial & Industrial Roof Coating Contractors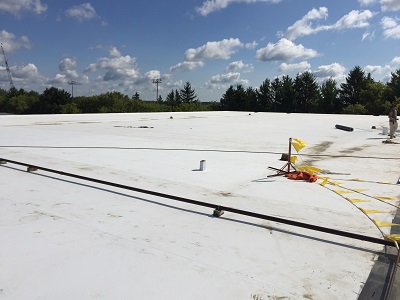 We provide coating recommendations for commercial flat roofs of all sizes and materials.
Roof coatings (also called roof sealants, coating systems, fluid applied roofing membrane or liquid coatings) are used to seal roofs to protect them from the elements, and often to patch leaky areas. There are coatings formulated for flat metal, asphalt, and rubber roofs.
Why choose US Roofing as your flat roof coating contractor?
Since 1979, US Roofing has been providing high-quality flat roofing services to Wisconsin businesses, including roof repair, restoration and reroofing. We're known for keeping our projects on-time and on-budget. We use the best materials available and keep overhead costs low, enabling us to price roofing work 10% to 30% less than our higher-priced competitors.
From our headquarters in Watertown we apply coatings to commercial and industrial flat roofs in Milwaukee, Madison, Janesville and everywhere in between. Give us a call or contact us online for a free roof inspection and cost estimate.
Benefits of Professional Roof Coating Systems
A more energy-efficient (and more comfortable) building, lower energy bills, and no scrambling for buckets to collect dripping water every time it rains—who wouldn't want this? Unfortunately, many businesses get sold on roof coatings by unscrupulous companies out to make a quick buck. They use substandard products, don't apply them properly, and are nowhere to be found when there's a problem.
US Roofing has extensive experience applying roof coatings for commercial and industrial buildings throughout southeast Wisconsin. We know roof coatings, and we get the job done right. Industrial roof waterproofing with a professionally applied roof coating offers several compelling benefits, particularly in our southeast Wisconsin climate:
Keep buildings cooler—A white coating will reflect the sun's rays, keeping your commercial building cooler inside and reducing your cooling costs.
Reduce energy costs—With a cooler building, there's less energy needed to cool it down over the hot months.
Prevent roof leaks—An extra layer on your roof protects against leaks, as well as helping to prevent mold and mildew growth.
Extend service life of roof—Roof coatings can add years to the service life of your industrial roof.
Enhance energy star rating—The added energy efficiency roof coatings provide will increase your building's Energy Star rating, which can enhance its resale value.
Bolster your business' green credentials—Roof coatings are an affordable way to show you're taking steps to make your building as "green" as possible.
We apply flat roof coating systems and offer additional commercial roofing maintenance services throughout southeast Wisconsin.
Types of Roof Coatings
Silicone
Silicone is an elastomeric coating that works exceptionally well for flat roofs in Wisconsin. It is easily applied over existing surfaces with a sprayer.
Pros
Less silicone is required than other flat roof coatings.
Silicone doesn't absorb moisture and will withstand ponding water.
Reflects the sun rays to help keep buildings cooler in summer.
Doesn't "chalk off" like other flat roof coatings and will stay fully intact for the life of the roof.
Doesn't require reinforcing with roof fabric - a big time and money saver during installation.
After 10 to 15 years, can easily be re-coated.
Cons
Silicone is slippery when wet, so walking on it after a rainfall can be hazardous.
It can only be applied to a completely dry roof. If it's not, the adhesion of the silicone to the roof is compromised.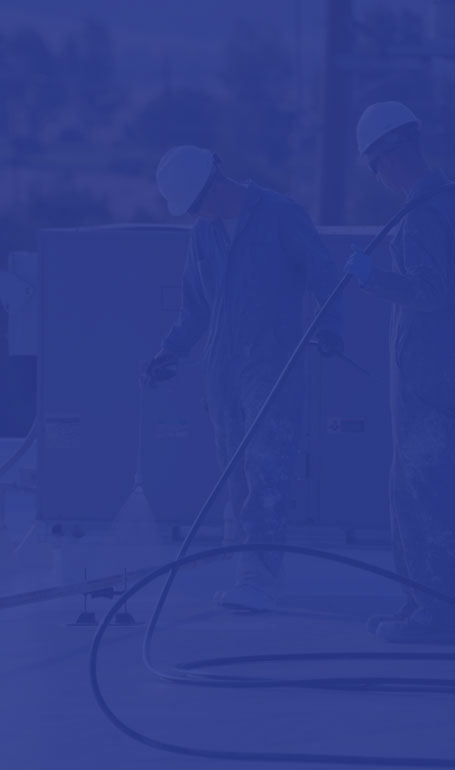 Acrylic
Acrylic roof coatings are liquid elastomeric formulations that are applied in liquid form to roofs. As it dries, it forms a tough membrane that seals the roof entirely and bonds to it with no need for seams or mechanical attachments of any kind.
Pros
Easy to apply
No volatile organic compounds, no more toxic than conventional house paints
Resist ponding water
White color reflects UV rays and as much as 85% of the heat from sunlight
Remains flexible even at low temperatures
Withstands foot traffic
Expands and contracts to accommodate movement of the roof
Lower life cycle cost than other roof coatings
Cons
Limited service life on aged roofs with badly corroded or deteriorated decking
Cannot be applied to wet surface or when precipitation is expected
Take longer to dry than some other coatings
Cannot be applied in extreme cold
Roof must be properly and thoroughly cleaned prior to coating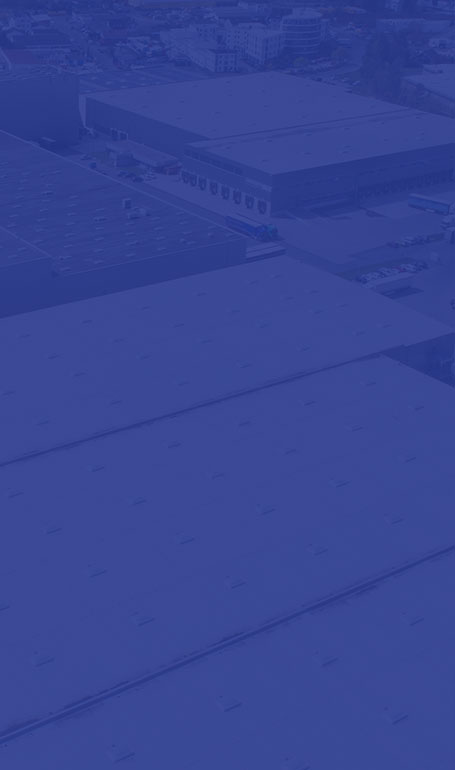 Polyurethane
Known as Spray Polyurethane Foam (SPF for short), is a liquid polyurethane formulation that expands into a foam when applied to a roof. This enables it to conform to all types of irregularly shaped roofs.
Pros
Can be applied directly over properly cleaned asphalt, shingles, metal, wood and concrete surfaces
Fills gaps, seams and cracks in existing roof structure
Expands and contracts with the building, so there's less chance of cracks or splits developing
Keeps heat out in summer and in during the winter
Requires only minimal upkeep
Can last over 50 years with proper maintenance
Can be coated over when needed, so there's no need for expensive tear-offs
Environmentally friendly formulations
Resists UV rays, so the coating is better protected against UV damage
Cons
Installers need technical knowledge and experience with the product to ensure a successful application.
If installed incorrectly, service life of the roof will be compromised, and the substrate underneath may need to be replaced.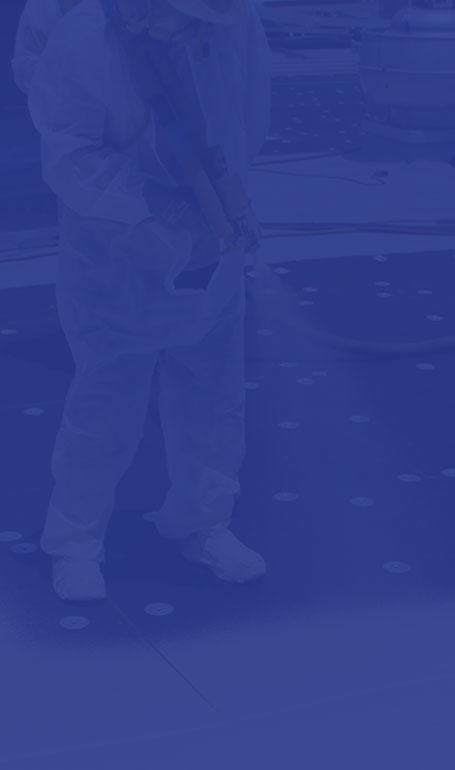 Butyl
Butyl roof coatings are solvent-based elastomeric polymers. They form a flexible, seamless membrane that's durable and able to expand and contract with temperature changes.
Pros
Superior elongation and tensile strength
Forms a vapor retardant barrier
Reflects 80% to 90% of UV rays, greatly reducing cooling costs and extending roof life
Cons
Low solid content means that when the coating has dried completely only a small percentage of solid material remains on the roof.
More of it has to be applied to get the same desired dry film thickness (DFT) of other coatings
Application can be tricky—spray equipment can clog easily if not properly cleaned and maintained Polyurea
Polyurea coatings are spray-able elastomer coatings derived from polymerization of synthetic resins and isocyanate components. It was originally developed to protect tabletop edges.
Pros
Can be applied to all types of roofing
Easy to apply and cures quickly
Excellent elongation and tensile strength
Expands and contracts with the substrate it's applied to
Resists degradation from acid rain and chemical exhaust
Seals any existing cracks or holes in roof
Can be colored or textured for slip resistance
Cons
Requires experienced installers
Equipment needs to be properly cleaned and maintained both before and after application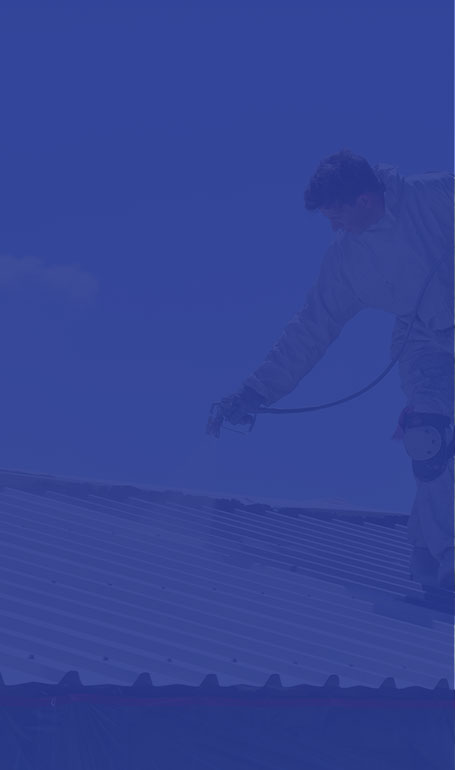 Asphalt Emulsions
Asphalt emulsion sealers are rubberized, elastomeric roof coatings formulated with asphalt emulsions.
Pros
Easy to apply
Creates a seamless, waterproof membrane that virtually eliminates leaks in roof seams
Block harmful UV rays and helps lower energy use during summer months
Can add a metal pigmentation for a reflective roof
Most affordable type of roofing system
Cons
Can only be used on built-up or modified bitumen roofing
Labor intensive application since it has to be brushed on
Difficult to get good results if applied on cold days
Large temperature swings over a 24-hour period tends to cause small cracks that need to be sealed
In addition to roof coatings we offer polyurethane spray foam insulation for roofs and building structures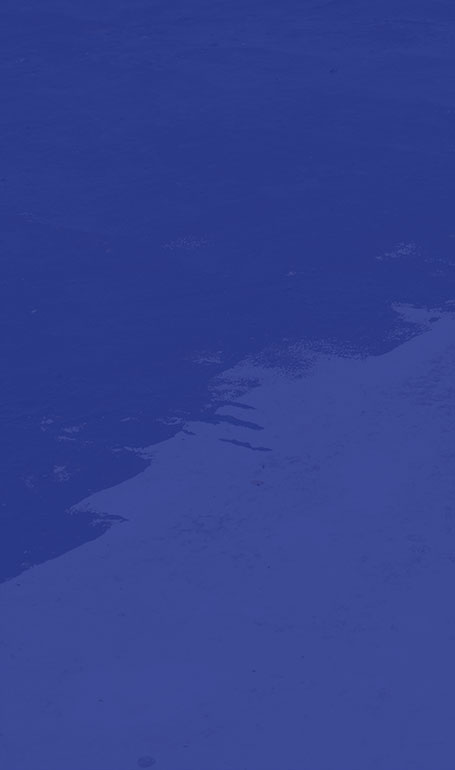 Get a flat roof coating recommendation from a commercial roofing contractor
US Roofing is a full-service commercial & industrial roofing company serving all of southeast Wisconsin. We provide best-in-class roofing services for a wide range of industrial and commercial buildings including warehouse facilities, refineries, retail stores, power plants, and many others.
We can help you with roof coatings and with any flat roof installation or repair work. Contact us today to request a free, no-obligation roof inspection and estimate. From our Watertown headquarters, we supply flat roof coatings and a full range of commercial flat roofing services in several southeast Wisconsin counties.