Commercial roofing contractors in Sun Prairie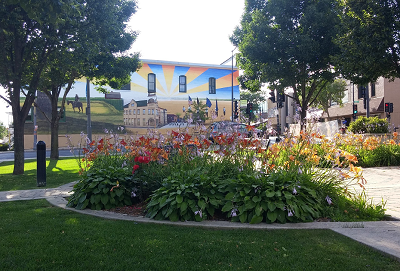 Industrial and commercial roofing services in Sun Prairie, Wisconsin.
Call U.S. Roofing at 920-261-7032 for a free estimate.
Get a Free Quote
U.S. Roofing is in Watertown, about half an hour from Sun Prairie. We provide complete commercial and industrial roofing services for flat roof buildings only including:
Always go local when choosing a commercial roofer
We've been building and fixing commercial roofing in Wisconsin for over four decades. Our roofers are all full-time employees and put safety first.
We understand your business isn't a stage to show off our roofing skills (impressive as they may be). We'll get in and get out efficiently with minimal disturbance to your day-to-day operations.
Are you collecting multiple bids for your commercial or industrial roofing project? Good. Make sure you ask about the contractor's license, insurance and warranty. You'd be surprised how many "commercial roofers" out there are taking risks with their business—and your property.
Always free quotes on commercial & industrial roofing services
One of the most common questions we get is whether a commercial roof can be repaired, or if it needs reroofing. The best way to answer is by taking a look at the roof in question. We'll send someone with actual commercial roofing experience, not some salesman who was selling cars six months ago.
Our policy is: always help the client get the longest possible service life out of their roof. We're not about pushing roof replacements before they're actually needed. Just give us a call and we'll come out and give you our honest opinion.
We serve all of Sun Prairie and its neighboring communities including Token Creek, Wynbrooke, Burke, Windsor, Pierceville, Deansville, Marshall, York Center, East Bristol, Bakers Corners, and everywhere in between.
Contact U.S. Roofing in Watertown for a free repair/replace quote for commercial roofing in Sun Prairie.