Commercial Roofing Contractors in Dane County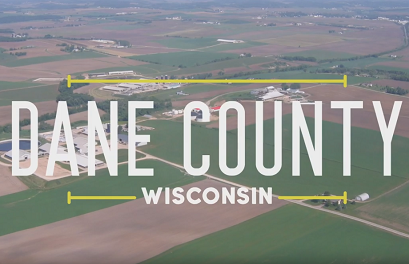 Industrial and commercial flat roof services in Dane County, Wisconsin.
Call U.S. Roofing at 920-261-7032 for a free estimate.
Get a Free Quote
U.S. Roofing is based in Watertown, about an hour from Dane County. Our service area for commercial roofing work includes all of Dane County.
Why choose U.S. Roofing?
We ONLY work on industrial and commercial flat roofs. Our salesmen have actual roofing experience and will help you find the best roofing material for your business, warehouse, or other commercial property in Dane County.
We keep overhead low by using the latest commercial roofing technology. Our exceptional quality flat roofing systems typically cost 10% - 30% less than anywhere else. We offer free roof inspections and consultations to will help you get the longest possible life out of your flat roof system.
Industrial Roofing Contractors Serving Dane County
U.S. Roofing's flat roof systems for industrial buildings keep power plants, warehouses & breweries in compliance with safety codes. Whether you're looking for a quick repair or a full TPO roof replacement in Dane County, we're your best option.
Our 20-year workmanship warranty means your commercial flat roof is covered for the long haul. Our flat roofing systems can be installed for offices, grocery stores, cold storage warehouses, hospitals, universities and more.
Dane County Commercial Flat Roof Services
Save 10% - 30% on Your Flat Roof Project:
We repair, installed & maintain quality commercial flat roofs on buildings in Dane County and throughout Wisconsin. We work with all types of flat roof materials, and we'll repair or maintain your current flat roof no matter who built it.
Dane County Wisconsin is the second-largest county in the state by population and home to the state capital. Its name comes from Nathan Dane, a congressional delegate who helped carve out what would become Wisconsin from the Northwest Territory. Today, Dane County is known for its exciting arts and entertainment scene, a free county zoo, and abundant natural spaces and parks. Dane County also boasts a big ten university, county airport, four major lakes and plenty of urban and country bike trails.
We're proud to Wisconsin's best flat roofing services to all of Dane County including: Prairie Du Sac, Sauk City, Roxbury, Dane, Morrisonville, Norway Grove, DeForest, East Bristol, York Center, Deansville, Marshall, Pierceville, Sun Prairie, Token Creek, Windsor, Lake Windsor, Waunakee, Springfield Corners, Marxville, Mazomanie, Black Earth, Cross Plains, Ashton, Westport, Maple Bluff, Burke, Cottage Grove, Deerfield, Door Creek, Rockdale, Kegonsa, Utica, Hillside, Albion, Dunkirk, Stoughton, Stone, Rutland, Oregon, Belleville, Montrose, Basco, Paoli, Fitchburg, McFarland, Monona, Madison, Shorewood Hills, Middleton, Five Points, West Middleton, Verona, Riley, Ashton, Primrose, Forward, Daleyville, Mt. Horeb, Blue Mounds, Klevenville, Pine Bluff, Cross Plains, Vermont, and the surrounding communities.