Warrantied TPO roofing systems in Wisconsin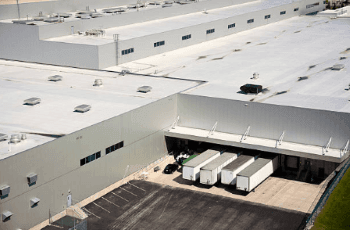 TPO membrane systems are cost effective, durable and green. Call U.S. Roofing, Inc. at 920-261-7032 to get a free estimate today.
Get a Free Quote
From our headquarters in Watertown, Wisconsin, our TPO roofing company installs, reroofs and maintains cost-effective TPO roofing systems in Milwaukee, Waukesha, Madison, Janesville, West Bend, Beaver Dam, Elkhorn and everywhere in between. We work exclusively on commercial and industrial flat/low-slope roofs. Contact us for a free consultation and money-saving quote today.
What is TPO roofing?
TPO stands for thermoplastic polyolefin, a rugged and 100% recyclable rubber/plastic single ply roofing membrane.
TPO membrane roofing systems appeal to building managers and business owners because they're lightweight, long-lasting and environmentally friendly.
99% of our commercial and industrial roofing installations are TPO membranes, because we believe it offers the best quality, performance and value.
We use TPO roofing systems from leading manufacturers Firestone, Carlisle and Versico, with solid warranties and fast, safe installation. We back our installations with a 20-year workmanship warranty.
Though we recommend TPO, our commercial roofing contractors will use whatever roofing materials you specify for your building. We also offer flat roof repair and preventative/seasonal maintenance for all types of industrial flat roofs and materials, whether we built them or not.
Learn more about TPO roofing or contact us to get a free TPO roofing cost estimate.
TPO Roofing Cost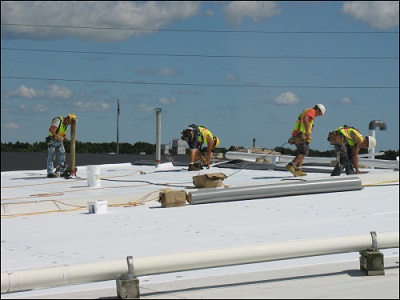 Our roofers install watertight TPO roofing systems backed by our 20-year workmanship warranty.
Because we have lower overhead than many of our larger competitors, we can offer price points they can't match. Typically our TPO roofing systems cost 10% to 30% less.
The cost of a TPO roofing project depends on several factors, including your flat roof square footage, materials and labor.
Typically, the thicker the TPO membrane the more it costs. While a thinner TPO membrane has a reduced upfront cost, you'll get a better ROI over time with a thicker or fleece-backed membrane.
TPO installation costs can vary widely between industrial roofing contractors. For a free TPO cost estimate just schedule a consultation with one of our commercial roofing specialists.
We'll come out to your building to inspect your current roofing system so we can calculate the total cost as accurately as possible.
If you can get more life out of your current roof, we'll tell you so. The vast majority of our business comes from repeat clients, and our goal is to help you make the best decision for your current situation.
Benefits of TPO Roofing
The three main benefits of installing TPO roofing on your building are that it's cost-effective, durable and environmentally-friendly.
TPO Flat Roofs are Cost-Effective
Lowers cooling costs in the summer because it reflects UV rays away from the building.
Reduces maintenance costs because it's flexible, durable & impact-resistant
Simple to repair (any damaged areas can be patched up easily)
Reduces labor costs because it's easy to install (it's lightweight, flexible and comes in wide sheets, so installation is very quick)
Cheaper to manufacture versus PVC and other popular flat roof materials
TPO Flat Roofs are Durable
Heat welded seems provide incredible leak resistance - wide rolls mean fewer seams
Resists mold and algae
Resists debris and dirt build up
Its flexibility and thickness make it extremely resistant to punctures and tearing
Heat-welded seams make the TPO membrane 4 times stronger than the adhesive seams of EPDM rubber roofing
Stays attached in heavy winds due to the heat-welded seams
TPO roofing systems are resistant to:

Punctures & Tears

Fire Damage

UV Rays

Chemicals

Mold & Mildew

Harsh Wisconsin Winters
TPO roofing is not strictly seamless, but its heat-welded seams create a watertight barrier to protect your building.
TPO membrane is very strong and resistant to damage from foot traffic, impact and weathering (including hail).
Because TPO is pliable and flexible, it handles extreme temperature changes like a champ (an absolute MUST for any commercial building in Wisconsin).
It's resistant to UV rays (unlike some other flat roofing materials) to keep your roof waterproof longer, plus it reflects ultraviolet light to keep cooling costs down in warmer months.
TPO membrane is not inviting to mold or mildew, and it's resistant to common chemical exposure such as grease and oil (which can cause some other materials to become brittle).
If you have questions about whether TPO roofing is the best choice for your industrial building or location, just give us a call. We're happy to answer any questions.
TPO Flat Roofs are Environmentally-Friendly
Rated a cool roof by the Cool Roof Rating Council – reflects UV rays resulting in a cooler building & cooler area around the building
Lower cooling costs mean buildings consume less energy for cooling costs
TPO polymer doesn't contain environmentally harmful chlorine
TPO is 100% recyclable after its service life
TPO Roofing Installation Process: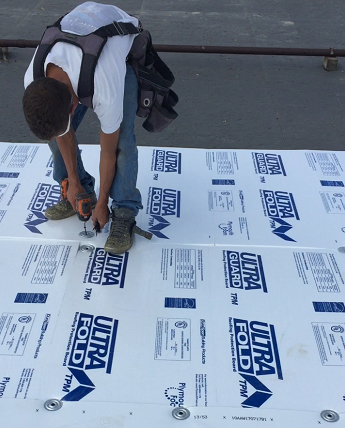 Laying down a clean roofing surface prior to TPO membrane installation.
Step 1: Install a clean roofing service: lay down insulation (4' x 8') and secure with fasteners and plates.
Step 2: Roll out TPO flat roof membrane: perimeter sheets get rolled out over the substrate (insulation)
Step 3: Fasten mechanical membrane to roofing surface insulation.
Step 4: Fit and heat weld around air vents and pipes in the roof.
Step 5: We use an automatic heat welder to create an airtight seal at all overlapping seams. Sheets that overlap each other are heat-welded to achieve a water-tight seal.
Hungry for more TPO membrane installation details? See photos and videos of our crew installing TPO roofing in Wisconsin.
TPO Roofing Warranty
U.S. Roofing offers a 20-year workmanship warranty on every new commercial or industrial roofing system we install.
Reputable TPO roofing manufacturers including Carlisle Syntec, Firestone and Versico offer product warranties offering terms (usually) between 20 and 40 years.
Our highly experienced TPO contractors adhere to manufacturer guidelines and building codes with extreme attention to detail. Failing to follow manufacturer installation specifications means the manufacturer's warranty can be void - and we're not OK with that.
We've been in the Wisconsin flat roofing trade since 1979 and have built longstanding relationships with leading Wisconsin industrial corporations including Johnsonville, Kreilkamp Trucking, Pepsi and many others because our clients never have a reason to look for another commercial roofing company.
Learn more about our crew and why so many Wisconsin businesses choose U.S. Roofing to protect their buildings.
TPO Life Expectancy
On average, TPO roofing systems can last 20-30 years when properly installed. The service life of a TPO roofing system can vary based on the membrane thickness, regional weather conditions, wear and tear, and other factors.
Leading TPO membrane manufacturers offer warranties for up to 30 years. For more information about how long you can expect your TPO roof to last, schedule a free commercial roofing consultation with our experts.
TPO Membrane Thickness
U.S. Roofing specializes in TPO roofing systems from industry-leading manufacturers Carlisle, Firestone and Versico. TPO membranes are available in your choice of 45 mil, 60 mil, 80 mil (rolled) and fleece backed 100 mil, or fleece backed 115 mil. For fleece-backed, fully-adhered TPO roofing installation anywhere from Milwaukee to Madison, U.S. Roofing is the best choice.
Reinforced TPO Membrane Thicknesses:
45 mil TPO Membrane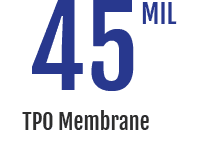 60 mil TPO Membrane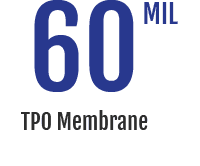 80 mil TPO Membrane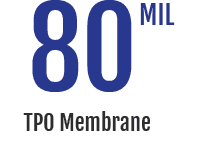 100 mil Fleece-backed TPO Membrane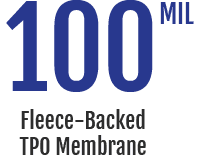 115 mil Fleece-backed TPO Membrane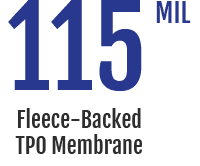 TPO Membrane Roll Sizes (depends on deck zone building height):
Because TPO roofing membrane comes in large roll sizes (both width and length), installation is faster and there are fewer seams. This means lower installation costs and a more watertight roofing system for your building.
8 feet wide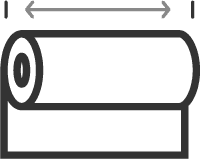 10 feet wide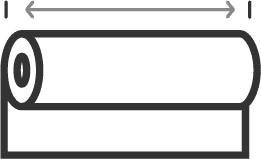 12 feet wide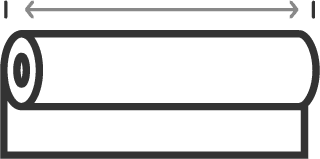 When it comes to choosing TPO membrane thickness, thicker is better. Yes, a thinner membrane can cost less to install, but over time you'll get a much better ROI (in terms of weather & impact resistance) and a longer service life with a thicker membrane.
When preparing a cost estimate for your TPO installation, our roofing contractors will take your budget into consideration and recommend a membrane giving you the best possible value at the price point you're comfortable with.
TPO roofers in your corner of Wisconsin
From our headquarters in Watertown, we install TPO roofing in south central & southeast Wisconsin. Not sure if you're in our service area? Just get in touch and we'll do all we can to help you out. Our TPO roofers work in several Wisconsin counties.
Our TPO roofers take pride in installing high-quality, high-performing TPO roofing systems and helping you get the longest life possible out of your TPO membrane. We can repair or do preventative maintenance on any type of commercial flat roof system, whether or not we installed it. If you're not sure if you need roof repair or replacement we'll come out for free inspection and give you our honest opinion.
Most of our business comes from repeat clients and referrals, because once you've met U.S. Roofing you'll never have a reason to search for another TPO roofing contractor.