Waunakee WI commercial roofing contractors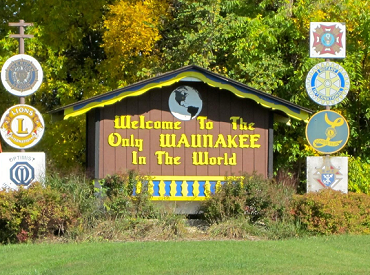 Industrial and commercial roofing services in Waunakee, Wisconsin.
Call U.S. Roofing at 920-261-7032 for a free estimate.
Get a Free Quote
U.S. Roofing has lead the way in commercial & industrial flat roof systems since 1979. We specialize in building, fixing, and maintaining watertight, weatherproof flat roofing for commercial and industrial buildings. In fact, it's all we do. Some roofing companies work residential jobs all summer and turn to commercial jobs when the residential work dries up, but not us.
Our headquarters are in Watertown, less than an hour from Waunakee. We serve business and industry throughout Waunakee and the greater Madison area.
U.S. Roofing exclusively works with commercial flat roof systems and we provide every service you need to protect your commercial building, business and resources:
Unsure if you need a roof repair or replacement? That's what the experts at U.S. Roofing are here for. Contact us today and we'll send over one of our certified roofing professionals for an evaluation and cost estimate. On average our prices are 10% - 30% cheaper than larger area competitors. We keep our overhead low and our work focused resulting in lower prices and higher quality for our clients.
Commercial flat roof maintenance
Ensure your commercial roof is properly maintained by veteran commercial & industrial roofers to minimize repair costs and surprises. We'll always help you the longest life out of your current flat roofing system. Wisconsin commercial roofs are especially susceptible to wear due to severe weather patterns a treacherous freeze/thaw cycle. Make sure you stay ahead of damage and avoid costly repairs with our preventative maintenance program.
Warrantied flat roof repair & replacement in Waunakee
Our experienced local roofing crew installs & fixes all types of industrial and commercial roofs. Our contractors have worked on every type of flat roof system in Wisconsin and know the manufacturer guidelines and building codes for YOUR industry.
We work with all types of commercial roofing materials and will use any type you specify. For most Wisconsin commercial buildings we recommend TPO roofing for its energy efficiency, and ability to remain watertight throughout harsh weather conditions including drastic temperature changes.
Commercial flat roof construction
When roof replacement can't be avoided, our experienced crew installs all types of new industrial and commercial flat roofing systems. Our contractors have worked on every type of industrial flat roof in Wisconsin and know the manufacturer guidelines and building codes for YOUR industry.
We carry out every roofing job safely and precisely, minimizing interruption to your day to day business. All all our work is backed by a 20-year workmanship warranty.
With higher expectations, and lower prices. Why go anywhere else for your commercial or industrial roof service? We provide flat roofing services in Waunakee & the surrounding communities of Springfield Corners, Dane, Norway Grove, Westport, Maple Bluff, Ashton, Middleton, and more.
Contact U.S. Roofing for a free quote on commercial roofing services in and around Waunakee.