Meet Wisconsin's best commercial flat roofers
Local
We're in Watertown and work within (roughly) a 2-hour drive of our headquarters. U.S. Roofing has operated continuously and exclusively in Wisconsin for over 4 decades. All our roofers are full-time employees who live and work right here.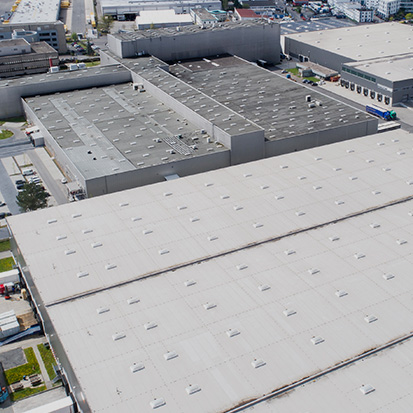 Licensed
All Wisconsin contractors must hold a license and maintain 12 hours of Continuing Education requirements biannually, which we do. Unfortunately, not everyone calling themselves contractors holds a current (or any) license. Don't take any chances with your building - always ask a contractor about their standing before you sign.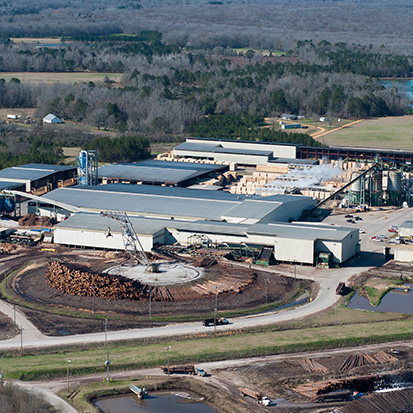 Insured
U.S. Roofing carries liability insurance and workman's compensation coverage to protect ourselves and our clients. Hiring a contractor without insurance puts your business at huge risk because YOU the building owner will be held responsible for any property damage or injury.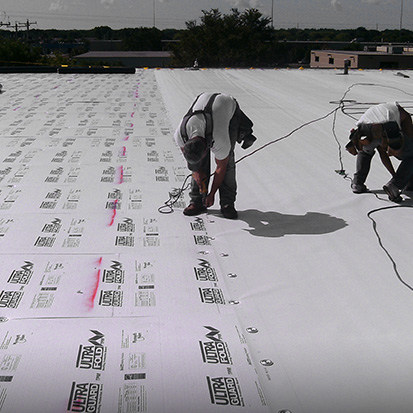 Warrantied
All our work is covered by a 20-year workmanship warranty. We've been roofing in Wisconsin for over 40 years and we're not going anywhere. We stand behind our work. We strictly follow manufacturer installation specs on every job to ensure the manufacturer's warranty remains valid.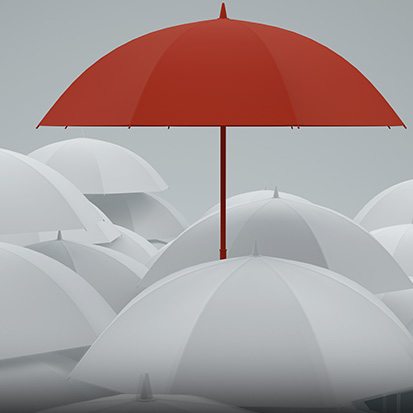 Protecting buildings, the environment & your wallet
U.S. Roofing has provided the highest caliber commercial and industrial flat roofing services in Wisconsin since 1979. Satisfied past customers and those they've referred to us make up the majority of our business.
U.S. Roofing completes all sizes of flat roofing projects on time and on budget, from minor commercial roofing repairs in Milwaukee to 100,000 square foot industrial roof installations in Madison. Our roofing professionals will assess your situation to recommend the best commercial roofing option for your building and your budget.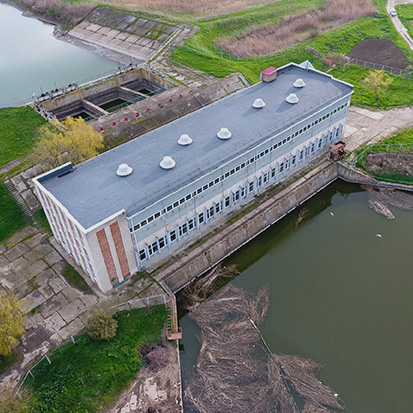 Safe, Efficient, Trusted
We use the latest technology in the commercial roofing industry and keep overhead low. Our superior flat roofing systems cost 10% - 30% less than anywhere else.
Our commercial and industrial roofing systems stand apart from those of lesser roofing companies with:
Greater energy efficiency
Environmental friendliness
Durability
Unlike our higher-priced, lower-quality competitors, U.S. Roofing doesn't consider your business a stage to show off. We get in and get out, quietly and efficiently—you will be surprised by just how fast and unobtrusive our Wisconsin commercial roofing crew can be.
Our salespeople have all worked on roofs themselves and know the Wisconsin industrial and commercial roofing industry backwards and forwards. When you meet with U.S. Roofing, you get a real consultation, not a sales pitch from some guy who was selling used cars two months ago.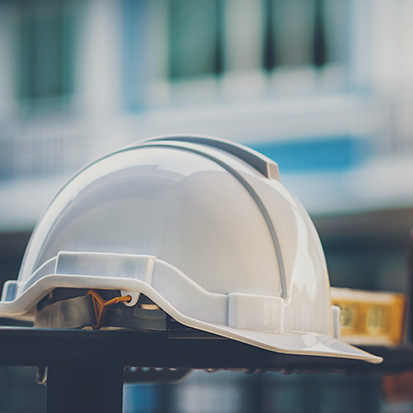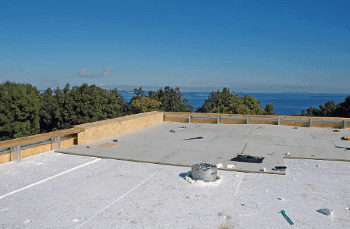 We provide trusted industrial & commercial flat roof services in Wisconsin. Call U.S. Roofing, Inc. at 920-261-7032 to get a free estimate today.
Contact U.S. Roofing
Would you like to know more?
Get in touch with us today! We're happy to:
Share photos and videos from our extensive portfolio
Provide references from our many repeat clients
Answer your questions
Why choose TPO roofing?
We'll use any roofing materials you specify for your commercial or industrial building. That said, we believe TPO roofing systems are the best value for Wisconsin businesses because of the quality, performance and durability.
Our experienced roofing crew has installed all types of industrial and commercial roofs all over Wisconsin. U.S. Roofing knows Wisconsin's state and local building codes for YOUR industry and will make sure your roofing system meets or exceeds them.
All U.S. Roofing Employees are English-Speaking U.S. Citizens
Many commercial roofing companies in Wisconsin cannot make this claim. Some Milwaukee industrial roofing companies send out entire crews who cannot speak English. Clear communication is part of a safe work environment and at U.S. Roofing, your safety will never come into question.
U.S. Roofing serves dozens of Wisconsin communities
From our headquarters in Watertown, our flat roof specialists work throughout south central & southeast Wisconsin. Not sure if you're in our service area? Just ask! We work in several Wisconsin counties.
Visit our project gallery to see some photos and videos of our work, or go directly to a specific page below. Additional details and professional references are available on request!
Get a close-up look at our roofers at work:
Contact U.S. Roofing to get a free estimate on your commercial roof repair & installation needs.