Commercial Roofing Maintenance in Wisconsin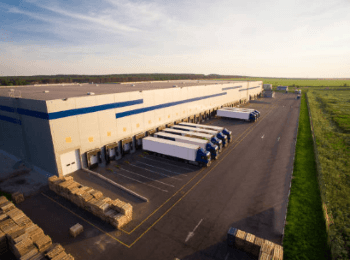 Industrial and commercial flat roof repair in Wisconsin. Call U.S. Roofing, Inc. at 920-261-7032 to get a free estimate today.
Free Maintenance Quote
#1 Cause of Flat Roof Failure is Skipping Routine Maintenance
Flat roofs can absolutely last a long time but only with regular maintenance. Commercial roofs exposed to long Wisconsin winters need particular care.
To stay ahead of damage and avoid expensive repairs you should have preventative maintenance done every spring and fall and after severe weather. A commercial roof maintenance program can extend the life of your roof and save money by avoiding expensive repairs. Our repair services are in high demand after storms. Clients on record get served first - Don't wait for a roofing emergency to call us!
Jump to info:
We maintain any commercial flat roof - no matter who built it
U.S. Roofing will expertly maintain your commercial flat roof whether or not we installed it. Our professionals are skilled in all types of commercial low slope/flat roofs including rubber, single-ply membranes, bitumen and fluid-applied roofing.
Headquartered in Watertown, our commercial roofing contractors serve commercial and industrial clients in Milwaukee, Madison, West Bend, Janesville and everywhere in between.
Not sure what kind of roof you have or what shape it's in? Call us for a free inspection to get insights from experienced commercial roofers.
Benefits of our flat roof maintenance service
As a building owner you've made a big investment. Safeguard your commercial property by entrusting the care of your roof to experienced professionals.
Besides literally keeping a roof over your head, preventative maintenance keeps the warranty on your roofing products valid and your insurance rates in check.
Regular maintenance addresses minor problems before they threaten the integrity of your roof. Keeping your flat roof in good repair also protects the entire structure and the equipment or inventory inside it.
Commercial flat roof maintenance checklist
U.S. Roofing's maintenance service starts with a careful inspection of your entire flat roofing system and includes:
Making sure the coating is intact and doing its job
Looking for signs of abrasion, leakage or stress, including interior walls and ceilings
Inspecting skylights and the surrounding area for cracks caused by strong winds and vibrations
Checking for any moss or plant growth (Vegetation indicates water isn't running off properly. Left alone, vegetation on your flat roof will lead to internal leaking.)
Looking for overhanging tree limbs (we recommend a minimum of 3 feet clearance to keep leaves, branches and critters from getting on your roof)
Safely removing accumulated leaves, dirt, litter and other debris
Inspecting the drainage paths, gutters and downspouts
Our professional roofers immediately correct any issues and leave your roof watertight and ready for more. Most flat roof problems can be fixed easily and cost-effectively when they're caught in time.
Our roof inspectors are busiest after a heavy storm. Customers in our maintenance program get priority treatment!
Preparing your commercial or industrial flat roof for winter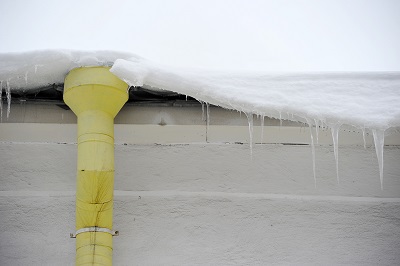 Seasonal maintenance & professional snow removal prevent many common flat roof issues.
Flat roof damage in winter can lead to damage in other parts of your building. Preparing your commercial roof before winter hits is a smart way to prevent problems and save money.
Winter prep roof maintenance from US Roofing spots potential risks so issues can be addressed before things get cold and icy.
Hot summer days can cause cracks in roofing membranes which get worse with heavy winds. Add snow load and a freeze/thaw cycle on top and it's the perfect recipe for a roof leak after a snow storm.
A thorough inspection and cleaning from our commercial roofing contractors will make sure your flat roof is ready to endure another Wisconsin winter.
We can also identify areas of the roof likely to see the most snow and ice accumulation, and draw up a proactive snow removal plan. Snow and ice add extra weight, can restrict drainage and make tiny cracks worse, thanks to the freeze-thaw cycle.
Commercial roof snow removal
Snow load can quickly get out of control once the Wisconsin winter gets going. Snow falls, melts, re-freezes, and more snow falls on top. Commercial and industrial buildings with flat roof systems are vulnerable to excessive snow load and structural damage (sagging, leaking, even collapse) if the snow and ice aren't removed.
Don't wait for snowfall to tip the scale – get ahead of snow load issues with a snow removal program from U.S. Roofing. We'll send a roofing contractor over for an inspection and to calculate how much snow your flat roof can handle safely.
Our snow removal program for commercial and industrial flat roof systems starts with a checklist to:
Determine where snow is most likely to accumulate (high-impact areas)
Identify potential hazards
Create a safe snow removal plan for your building
It's hard to say which mistake is more expensive: ignoring snow buildup or amateur snow removal.
Why you should always use a professional for commercial roof snow removal
Snow accumulation can cause ponding, bowing and leaks. Melting snow leads to freeze-thaw, when snowmelt seeps into tiny cracks, re-freezes and expands.
TPO and other flat roof surfaces get very slippery. The last thing you need is an uninsured shoveler slipping and falling on your roof or stepping through a vent. If they don't get hurt, your roof likely will. Roof membranes contract and become brittle in the cold, and even a plastic shovel can easily puncture them.
Our commercial roofing contractors take everything into consideration to safely remove the snow buildup, including the type of roofing materials used, pedestrian & vehicular traffic, rooftop equipment, power lines, windows and more.
We remove snow from flat roofs without damaging the surface, curbs, vents or skylights. Don't let non-roofers on your roof, and don't wait for melting snow to force your hand come springtime. Call U.S. Roofing and we'll send a professional to carefully clear the snow from your flat roof.
TPO roof maintenance
TPO roofing systems are very durable, and you can extend the life of your TPO roof even longer with regular cleaning and maintenance. Keeping the membrane clean helps the material last longer and keeps your rooftop reflective to UV radiation.
Regular TPO maintenance inspections identify potential problems before they turn into serious problems.
U.S. Roofing specializes in TPO membrane flat roofing systems. We're second-to-none when it comes to installing, inspecting and repairing TPO roofs. Correctly installed thermoplastic polyolefin (TPO) roofing is durable, but no roof lasts forever. Waiting for a leak to show up before acting is unwise for two reasons:
By the time you notice a leak, the damage to the TPO membrane, deck and insulation could be extensive.
The cost of replacing a TPO roof is much greater than the cost of maintaining it.
Call a TPO specialist at U.S. Roofing today to schedule a professional inspection for your TPO flat roof.
Maintenance for any commercial roofing materials
We love installing and maintaining TPO roofing systems because we believe they offer the best value for Wisconsin commercial buildings. We also provide preventative maintenance for all commercial roofing materials, whether we installed them or not:
EPDM roof maintenance
Built up roof maintenance
Flat metal roof maintenance
Modified bitumen roof maintenance
PVC membrane roof maintenance
Commercial roof maintenance costs
Roof maintenance costs can vary based on the size and age of the roofing system, materials used and the company you choose.
The cost of a commercial roof maintenance plan or regular seasonal roof inspections is small compared to the expense of repairing preventable damage or replacing an entire roof.
In general, a year-round commercial roof maintenance program costs around 1 to 3 percent as much as replacing the roofing system.
We have lower overhead and offer lower prices on roof maintenance, repairs, and replacement.
Maintaining a cost-effective flat roof system
The cost of fixing a failing flat roof can almost always be avoided with proactive maintenance. Expenses stemming from roof damage can snowball quickly if you need mold remediation or have to shut down your facility due to hazardous conditions.
U.S. Roofing will evaluate your commercial roof and provide a free estimate for a roof maintenance program. Regular professional cleaning and maintenance will greatly extend the lifespan of your roof and prevent unnecessary repair costs.
Delta Foam Technologies, a division of U.S. Roofing, installs polyurethane spray foam insulation for commercial and industrial buildings, a tried-and-true method of building insulation and reinforcement.
Contact a Wisconsin commercial roofing contractor today for a free maintenance quote!
Commercial roofing maintenance in SE Wisconsin
From our headquarters in Watertown we provide flat roof maintenance throughout southeast and south central Wisconsin. Contact the commercial roofing contractors trusted in Milwaukee, Madison and all points in between: