Commercial Roofing Contractors in Walworth County, WI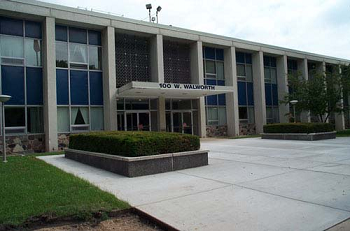 Industrial and commercial flat roof services in Walworth County, Wisconsin.
Call U.S. Roofing at 920-261-7032 for a free estimate.
Get a Free Quote
U.S. Roofing is headquartered in Watertown, WI. Our service area for commercial roofing work includes all of Walworth County.
Why choose U.S. Roofing?
We ONLY work on industrial and commercial flat roofs, our specialty. Our salesmen have actual roofing experience and will help you find the best roofing material for your business, warehouse, or other commercial property in Walworth County.
We keep overhead low by using the latest commercial roofing technology. Save 10% to 30% more than the competition with our high-quality flat roofing systems. We offer free roof inspections and consultations to help you get the best value and lifespan out of your flat roof system.
Industrial Roofing Contractors Serving Walworth County
U.S. Roofing's flat roof systems for industrial buildings keep power plants, warehouses & breweries in compliance with safety codes. Whether you're looking for a quick repair or a full TPO roof replacement in Walworth County, we're your best option.
Our 20-year workmanship warranty means your commercial flat roof is covered for the long haul. Our flat roofing systems can be installed for offices, grocery stores, cold storage warehouses, hospitals, universities and more.
Commercial Flat Roof Services in Walworth County
Save 10% - 30% on Your Flat Roof Project with U.S. Roofing:
We repair, install & maintain quality commercial flat roofs on buildings in Walworth County and throughout Wisconsin. Even if we didn't build it, U.S. Roofing will still repair and maintain your current flat roof at an exceptional value.
Walworth County is located in southeastern Wisconsin and is one of the oldest and wealthiest counties in the state. Walworth County's vast and diverse topography features rolling hills, forests, prairies, marshes, meadows, and winding streams. It is shaped in a perfect square, containing 576 square miles (368,640 acres). Walworth County features 24 breathtaking lakes. The largest lake being Geneva Lake which is nine miles long, varying from one to three miles wide, with its water supplied by fresh springs.
We're proud to offer Wisconsin's best flat roofing services to all of Walworth County including: Whitewater, Little Prairie, Troy Center, Potter Lake, La Grange, Troy, East Troy, Lauderdale Lakes, Honey Creek, Abells Corners, Bowers, Spring Prairie, Elkhorn, Springfield, Lyons, Delavan, Fairfield, Inlet, Como, Lake Geneva, Slades Corners, Willaims Bay, Delavan Lake, Darien, Allen's Grove, Powers Lake, Fontana-On-Geneva Lake, Walworth, Pell Lake, Zenda, Genoa City, Sharon, Burlington, Bloomfield, Mukwonago, Geneva, Lafayette, Linn, Richmond, Sugar Creek, Lake Ivanhoe, Lake Lorraine, Turtle Lake, Adams, Bardwell, Big Foot Prairie, Heart Prairie, Hilburn, Honey Lake, Lake Beulah, Lake Como, Lake Lawn, Lauderdale, Lauderdale Shores, Linton, Millard, Tibbets, Voree and the surrounding communities.