Columbia County Commercial Roofing Contractors in Wisconsin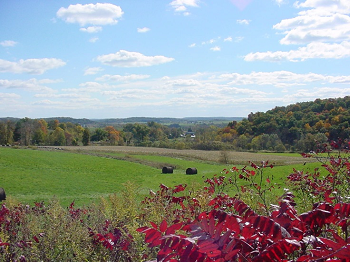 Industrial and commercial flat roof services in Columbia County, Wisconsin.
Call U.S. Roofing at 920-261-7032 for a free estimate.
Get a Free Quote
U.S. Roofing is headquartered in Watertown, WI. Our service area for commercial roofing work includes all of Columbia County.
Why choose U.S. Roofing?
U.S. Roofing Inc. ONLY works on industrial and commercial flat roofs, our specialty. Our salesmen have actual commercial roofing experience and will help you find the best roofing material for your business, warehouse, or other commercial property in Columbia County.
We keep overhead costs low by using the latest commercial roofing technology. Save 10% to 30% more than the competition with our high-quality flat roofing systems. We offer free roof inspections and consultations to help you get the best value and lifespan out of your flat roof system. Our Wisconsin commercial roofers provide unmatched expertise & efficiency to get you the most out of our commercial roofing services.
Industrial Roofing Contractors Serving Columbia County
U.S. Roofing's flat roof systems for industrial buildings keep power plants, warehouses & breweries in compliance with safety codes. Whether you're looking for a quick repair or a full TPO roof replacement, we're your best option for commercial roofing in Columbia County.
Our 20-year workmanship warranty means your commercial flat roof is covered for the long haul. Our flat roofing systems can be installed for offices, grocery stores, cold storage warehouses, hospitals, universities, and more commercial & industrial buildings.
Industrial Roofing Services in Columbia County
Save 10% to 30% on Your Flat Commercial Roofing Project with U.S. Roofing: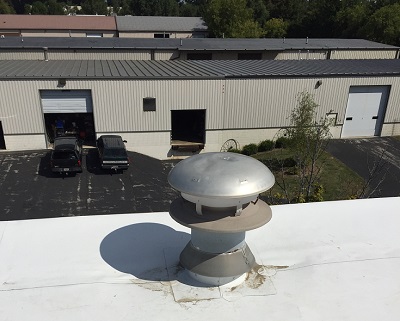 We fix & install durable, weathertight flat roof systems in any material, anywhere in Columbia County.
US Roofing contractors perform repair, installation & maintenance of flat roofs on commercial and industrial buildings in Columbia County & throughout Wisconsin. U.S. Roofing will repair and maintain your current flat roof at the best value, even if we didn't originally build it.
Columbia County was created in 1846 from Portage County and is named after Christopher Columbus. With a land area of over 773 square miles, there is plenty of room for businesses to lay roots and expand.
We're proud to offer Wisconsin's best commercial roofing services to all of Columbia County including: Columbus, Lodi, Portage, Wisconsin Dells, Arlington, Cambria, Doylestown, Fall River, Pardeeville, Poynette, Rio, Caledonia, Courtland, Friesland, Dekorra, Fort Winnebago, Fountain Prairie, Hampden, Leeds, Marcellon, Newport, Pacific, Randolph, Scott, Springvale, West Point, Wyocena, Anacker, Belle Fountain, Durwards Glen, East Friesland, Englewood, Harmony Grove, Ingle, Keyeser, Leeds Center, Lewiston, Lowville, North Leeds, Okee, and Otsego. U.S. Roofing is the best value in commercial roofing services anywhere in Columbia County including 53901, 53911, 53923, 53925.