Commercial Roofing Contractors in Dodge County, WI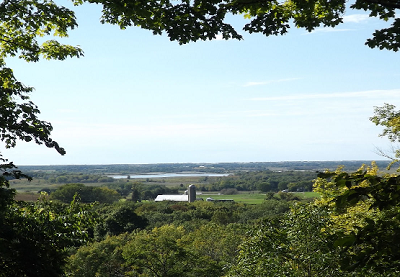 Industrial and commercial flat roof services in Dodge County, Wisconsin.
Call U.S. Roofing at 920-261-7032 for a free estimate.
Get a Free Quote
U.S. Roofing is based in Watertown, belonging to both Dodge County and Jefferson County. We have the most experience (and the most competitive prices) on flat roof services for commercial and industrial buildings anywhere in Dodge County.
Why choose U.S. Roofing?
We know Dodge County like the back of our hand, and we know flat roofing systems like… the back of our other hand!
We exclusively work on commercial flat roofs and we've been doing it since 1979. Manufacturers and other industries in Dodge County choose us because they know we're familiar with all the latest Wisconsin state and local building codes. Every roof we build or repair will meet or exceed the requirements for your industry.
We stay on top of the latest technology and keep overhead low so we can quote our clients 10% to 30% less than anyone else for flat roofing services.
Industrial Roofing Contractors serving Dodge County
U.S. roofing specializes in non-penetrating deck roof systems for industrial buildings. Whether you need a full flat roof replacement or repairs, we've got it covered.
Commercial Flat Roof Services in Dodge County
We've successfully installed, repaired and maintained flat roofs for commercial buildings. We repair leaking and torn roofs and replace aged, rusted-through roofs. We also install new flat roofing systems for new buildings, including offices, malls, grocery stores, department stores and more.
Save 10% - 30% on Your Flat Roof Project:
Located about an hour's drive from Milwaukee, Madison and the Fox Valley, Dodge County residents can easily enjoy the best of Wisconsin's largest metro areas while living with plenty of elbow room and natural beauty.
We're proud to provide the best flat roofing services to all of Dodge County including: Juneau, Oak Grove, Clyman, Richwood, Portland, Reeseville, Astico, Columbus, Beaver Dam, Fox Lake, Waupun, Atwater, Brownsville, Lomira, Theresa, Kekoskee, Mayville, Horicon, Iron Ridge, Woodland, Rubicon, Neosho, Ashippun, Hustisford, Randolph, Knowles, Farmersville, Kekoskee, Neda, Herman Center, Huilsburg, Saylesville, Lowell, Leipsig, Alderly, Sugar Island, Minnesota Junction, Lebanon, Lyndon Dale, Rolling Prairie, Town of Portland, Columbus, Hartford, and the surrounding communities.