Pros & Cons of Different Roofing Systems for Commercial & Industrial Buildings in WI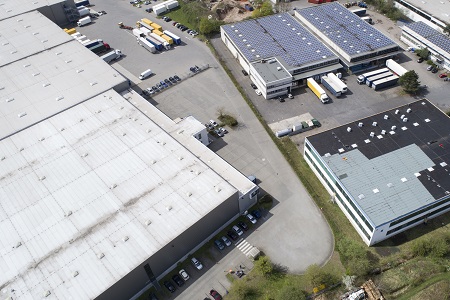 We build & maintain all types of commercial flat roofing systems. Contact us for a free cost estimate.
Request Pricing
The best material for a flat roofing system combines insulation with protection and sustainability for a roof that requires minimal maintenance while protecting your building from damage.
Material options include modified bitumen, gravel, rubber, plastic, spray foam and more. The best type of commercial flat roof depends on your budget, building size, climate and how long you need it to last.
U.S. Roofing offers free commercial roofing consultations to help you determine what type of materials and and services will work best for your building.
TPO Roofing
TPO roofing is a single ply roofing membrane traditionally associated with commercial roofing. It can be mechanically attached, adhered, ballasted or otherwise bonded to an existing roof in a single layer without any seams.
We will install new roofing or reroof your building using any materials you choose, however we believe TPO roofing systems offer the best value to Wisconsin businesses.
TPO and its benefits Get a Free Consultation
EPDM/Rubber Roofs
Rubber roofs (also known as EPDM roofs) are durable, low-cost roofs common across Wisconsin. The system is comprised of a rubberized mat glued over an existing roof, providing an air-tight barrier between the interior and exterior of a building.

Lifespan: ~50 years
Pros
One of the most inexpensive roofs available
Comprised of one rubber sheet, meaning there are no seams or breaks
Virtually waterproof with quick, easy repairs
Almost completely fire-resistant
Cons
Small leaks may develop over time
EPDM is vulnerable to punctures from falling branches, hail or work boots
Appearance may detract from curb value PVC Roofs
PVC (or Polyvinyl Chloride) roofs are made of a flexible, layered thermoplastic membrane. PVC is affixed to roofs in sheets ranging from 45-90 mm thick, and 6-12 ft. wide, and has similar characteristics to EPDM roofs. While PVC is most well-known for its resilience, if offers a variety of other advantages:

Lifespan: ~20 years
Pros
PVC roofs are among the strongest membrane roofs available
The roof-membrane bond is impermeable to moisture
Resistant to fire, wind, chemicals and water
Cons
Higher cost
Shorter lifespan compared to other roofs Built Up Roofs (Asphalt)
Built up roof membranes have been used for over a century as a reliable, durable roofing solution. Also known as "tar and gravel" roofs, these roofs use alternating layers of asphalt and aggregates to create the final roofing membrane, which is then glued to an existing roof.

Lifespan: ~10-20 years
Pros
~10-20 year lifespan
Cold BURs are eco-friendly, as they aren't toxic
Reliable waterproofing and UV protection
Extremely cost-efficient
Cons
Some kinds of BURs give off toxic fumes when applied
Slow installation process, resulting in higher labor costs
Susceptible to wind and water damage
Weather-dependent lifespan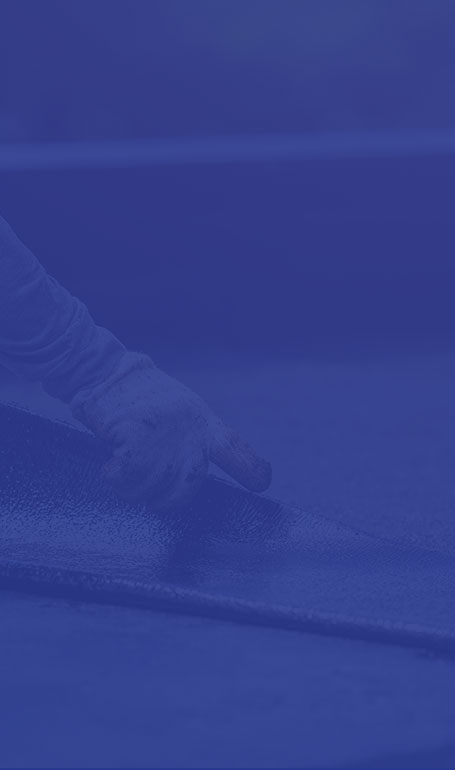 Modified Bitumen Roofs
Sometimes referred to as the "modern built up roof," modified bitumen roofing applies the same concepts as a BUR with a few key differences. Modified bitumen (MB) is an asphalt-based flat roof material, and unlike BUR, it can be installed with both hot and cool adhesives.

Lifespan: ~12-20 years
Pros
Seamless, waterproof cover requiring minimal maintenance
Less likely to suffer major cracking or hail damages
Holds up well in both warm and cool climates
Cons
Susceptible to long-term exposure to standing water
Heated installation can present a fire hazard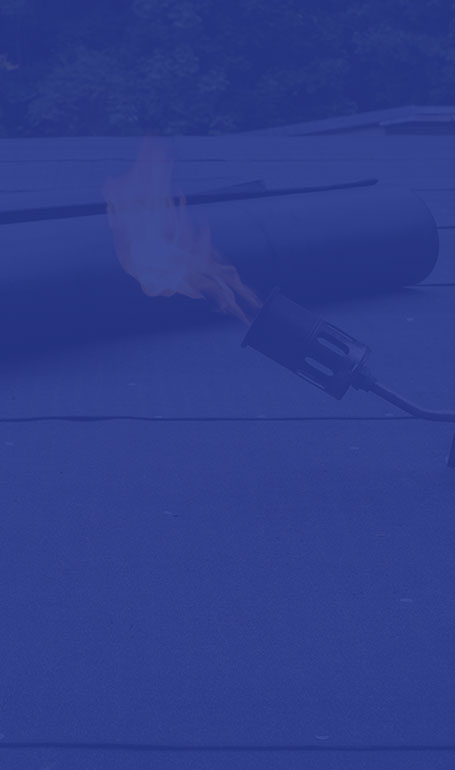 Spray Polyurethane Foam (SPF) Roofs
SPF roofs are an adhered roof system composed of two liquid chemical compounds: isocyanate and polyol. The foam hardens into a rigid insulation that both protects and insulates the implemented area, and can be used on any surface allowing unwanted airflow.

Lifespan: ~50 years
Pros
SPF Roofs are easy to install (lower labor costs)
Thermal and moisture barriers decrease overall energy costs
Maintenance is relatively easy and quick
Provides sound-proofing benefits
Cons
Can only be installed in certain weather conditions (lacking ice, moisture or standing water)
Low resistance to punctures and damage
High up-front cost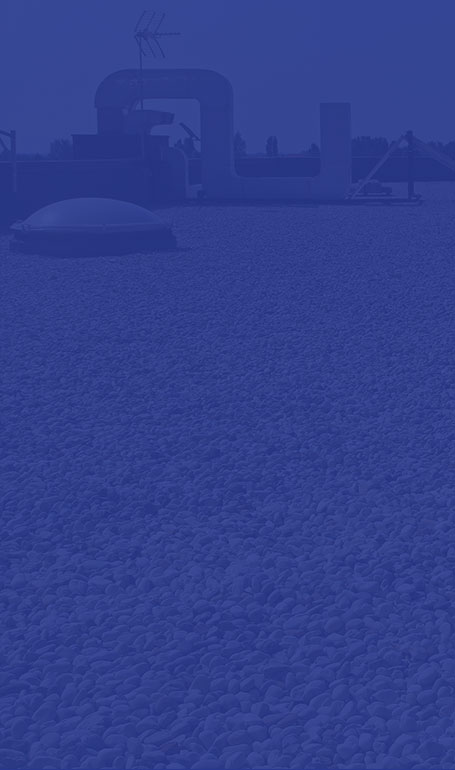 Gravel Roofs
Gravel is used on top of other roofing materials as a form of protection. The gravel, spread across a commercial flat top roof, both weighs down and shields roofing materials from damage. Gravel roofing can be used alongside most roofing options, but is most commonly found on built up roofs.

Lifespan (combined with a BUR roof): ~25 years
Pros
Extra protection against UV rays and harmful weather
Gives a longer lifespan to the underlying roof
Helps water evaporate more quickly
Cons
Prone to mold from water trapped underneath the rocks
Walking on the gravel can push rocks against the roof, risking punctures
Less effective as time passes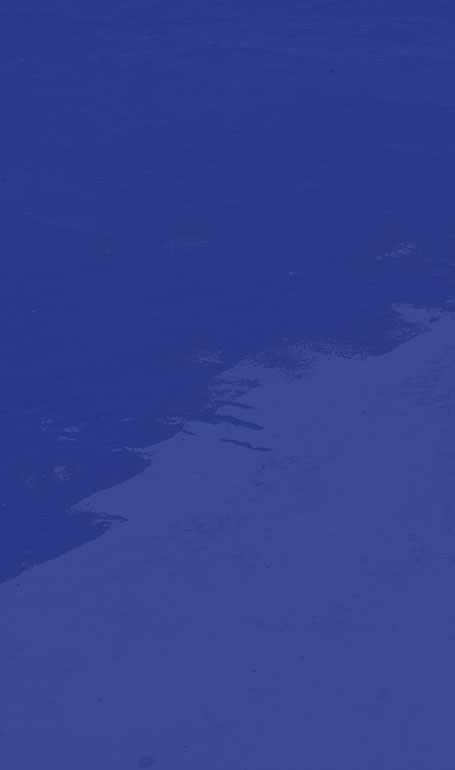 Acrylic Roofs
Acrylic roofs are seamless membranes adhered on top of existing roofs. Acrylic coatings often require multiple layers to be effective, with liquid acrylic being applied like paint, and then hardening into a protective barrier. Acrylic roofing is comparable to EPDM roofs.

Lifespan: ~5-10 years
Pros
Easy and quick to apply
Works well in most climates
Highly reflective
Minimal toxicity
Low-cost
Cons
Loses thickness over time
Need to be applied at 50°F or above
Susceptible to standing water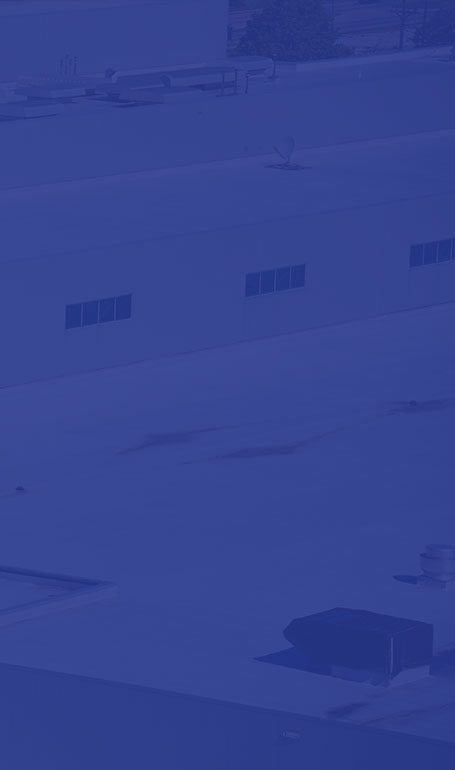 Green Roofs
Also known as living roofs, green roofs are partially or completely covered in plant life over a waterproof membrane. Beyond aesthetic value, green roofs offer a range of economic and structural benefits to commercial roofs:

Lifespan: Indefinite (requires basic plant care)
Pros
Absorbs moisture, keeping membrane safe from water damage
Provides added insulation, decreasing energy costs
The lifespan of a roofing membrane increases 3x after greening
Cons
High upfront cost
Maintenance costs are often higher (depending on the specific green roof)
Can attract pest insects
Heavier composition; Tends to put more weight on a building's structural support
Choosing the Highest Value Commercial Roofing Material
The best way to choose a flat roof system is to speak to an experienced commercial roofing company about the specifics of your building and industry.
U.S. Roofing has been on the leading edge of repairing, installing and maintaining industrial and commercial flat roofs in Wisconsin since 1979. We provide free consultations for commercial roof repair and replacement, and free estimates.
U.S. Roofing is based in Watertown. We build the best commercial roofing systems in Milwaukee, Waukesha, West Bend, Beaver Dam, Madison, Elkhorn, Janesville and everywhere in between.